COMPUTER REPAIRS SHEFFIELD – Itworknplay
I.T.W.P For Computer Repairs in Sheffield
We offer computer repairs in Sheffield, computer upgrades, Laptop Repairs, virus and spyware removal and new custom built computers for Sheffield and Chesterfield homes and small business.
Home and Business Computer Services
Computer Repairs
Computer Upgrades
Laptop Repairs
Hardware Installations and Setup
Network setup and Installation for Wired and Wireless
Computer Health Checks
Installation and Configuration of Wired and Wireless Broadband and Routers
Spyware and Virus Removal
Computer Installations
PC Repairs
New Computer Systems
Computer Systems built to suit your requirements
Computer Setup
Computer Services Sheffield
Computer Repairs Sheffield
Covering Sheffield And Chesterfield
Need Computer Repairs In Sheffield?
Itworknplay provide computer repairs in Sheffield on a no fix no fee basis with free call out. For all your computer problems or for more information or a free quotation please give us a call.
Our telephone number is 0114 2378904
Typical Computer Problems

Computer repairs
Slow computer
Computer Wont Start
Virus Removal
Router Setup
Slow Laptop
Computer Upgrade
Slow Internet
No Operating System Found
Need Laptop Repairs In Sheffield?
We also repair laptop computers from all manufacturers.
Laptop Repairs
Laptop Screen Replacement
Laptop Power Socket Repairs
Laptop Overheating
On Site Computer Repairs in Sheffield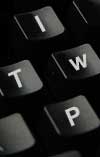 No call out charge and £25 per problem fully inclusive. No fix, no fee.
Computer Windows Reinstall
Clean windows install £40 fully inclusive. Includes documents and internet favorites backed up and restored, all the latest drivers and windows updates installed and a full internal system clean of case, fans, heat sinks and component boards.
Computer, PC and Laptop Service In Sheffield
We service and repair PC computers and laptop computers from all manufacturers regardless of age. All versions of windows desktop operating systems supported.
Itworknplay
332 Atlantic Road
Sheffield
South Yorkshire
S8 7GP
TEL: 0114 2378904

NEWS
We now provide a full laptop service and repair facility. From screen replacements to overheating and windows problems.
If you have not visited our site for a while and are wondering if we only do computer repairs now the answer is we still create stunning web sites designed by us in house. The new web design site for Sheffield and Chesterfield is here.
Now covering Chesterfield and the surrounding areas for computer repairs in Sheffield and now computer repairs in Chesterfield, call Itworknplay on: 0114 2378904.